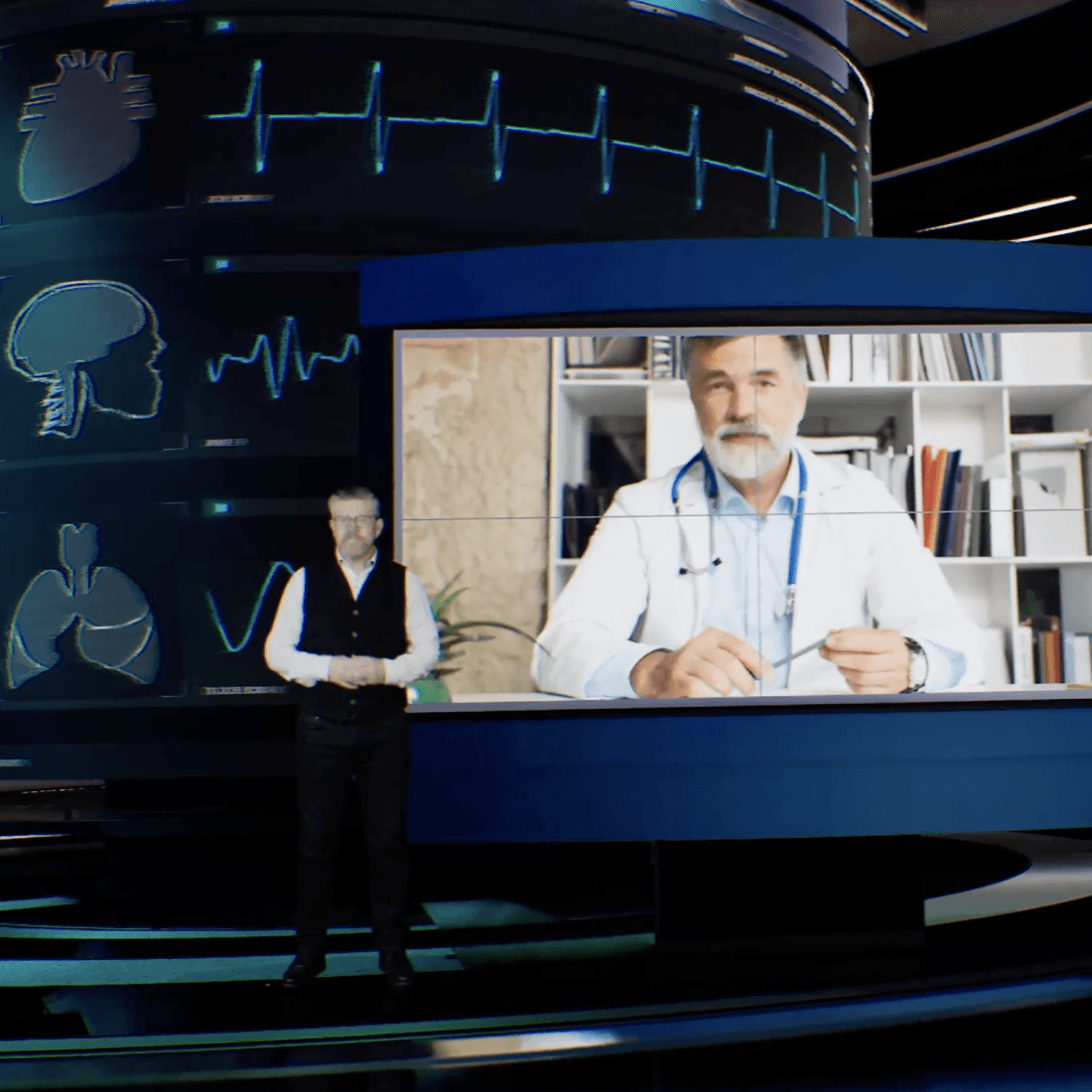 Combining over 20 years of broadcast production expertise with the latest technologies, our AX ENGAGE platform delivers a seamless, professional healthcare event experience designed to resonate effectively with your brand audience. As a virtual event hubespecially for the Healthcare Sector, AX ENGAGE is fully secure, scalable, and entirely customisable for each individual client's needs.
From 1-hour breakfast briefings to annual conferences and multiday symposia, our team will professionally design, produce and stream your show for maximum engagement with your Healthcare audience.
AX ENGAGE is ideal for one off events, or a content series, and offers unique platform features and functions such as full social media integration, full compatibility with existing livestream platforms, Q&A functions, sponsor booths, and integrated polling.